BEST 6
Best 6 for 2018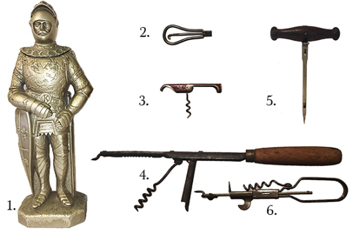 1. Syroco Knight corkscrew in silver. Over the last couple of years, two Golden Knight corkscrews have turned up with business cards and in boxes, both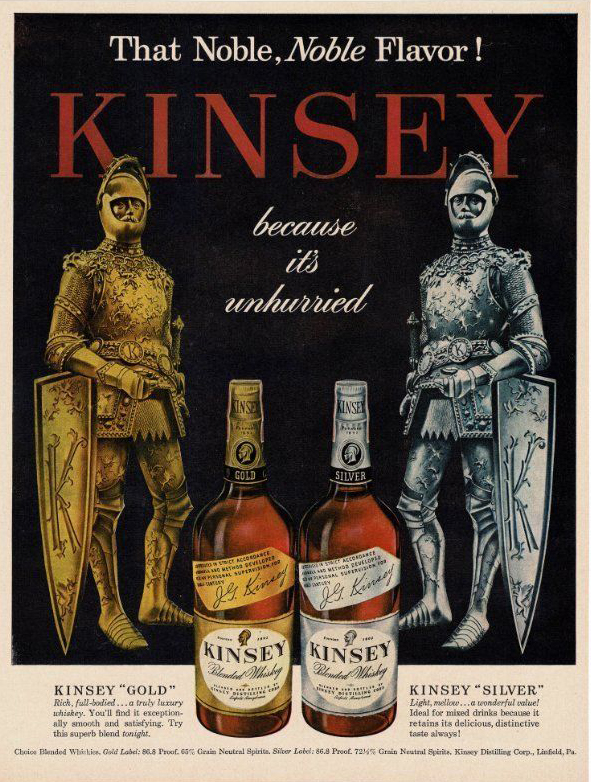 marked for Kinsey Whiskey. In doing further research, I unearthed a 1946 advertisement for Kinsey Whiskey, "That Noble NobleFlavor!" featuring both the Gold and Silver Knight, advertising Kinsey's Gold and Silver Whiskies. This, along with confirmation from the family that started Syroco that they were producing promotional items for other companies, would suggest that that the Gold and Silver Syroco Knights, are Gold and Silver Kinsey Syroco Knights.
2. 1888 patented (#379,010) Benjamin Greeley cork puller. Marked with the patent date " MAR. 6, 88." I actually found this while traipsing around a flea market when I spotted a tray filled with button hooks. After getting approval from the dealer, I flipped the tray over, and rifled through; a great 5 dollar find. While at Brimfield last year, this was traded away to Addict Tommy Campnell, who this year, was kind enough to trade it back! (see O'Leary, page 78). Thanks Tommy!
3. Moxie advertising corkscrew. This looks to have been made by the Electrochemical Engraving Company, the same company that makes the slide out opener/corkscrews. Here it is pictured next to a Moxie slide out opener. The Moxie corkscrew carries the following advertising: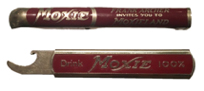 "DRINK MOXIE OK'd BY MILLONS" and "FRANK ARCHER INVITES YOU TO MOXIELAND," where the sliding opener reads, "DRINK MOXIE 100%" and "FRANK ARCHER INVITES MOXIELAND" and "THE HOME OF MOXIE."
4. Charles S. Rees' 1907 patent (# 850,184) for a Cork Puller, marked "PAT AP'D FOR." (see O'Leary, page 124)
5. 1867 James Van Zandt patented (67,234) Improved Cork Pull. Marked on the shaft "PATENT JULY 30, 1867," to my knowledge this is the first known example of this patent (see O'Leary, page 181). The patent description explains:

"The operation is as follows: The cork-drawer being in the position indicated in Fig. I, it is forced down into the centre of the cork until the swing-bar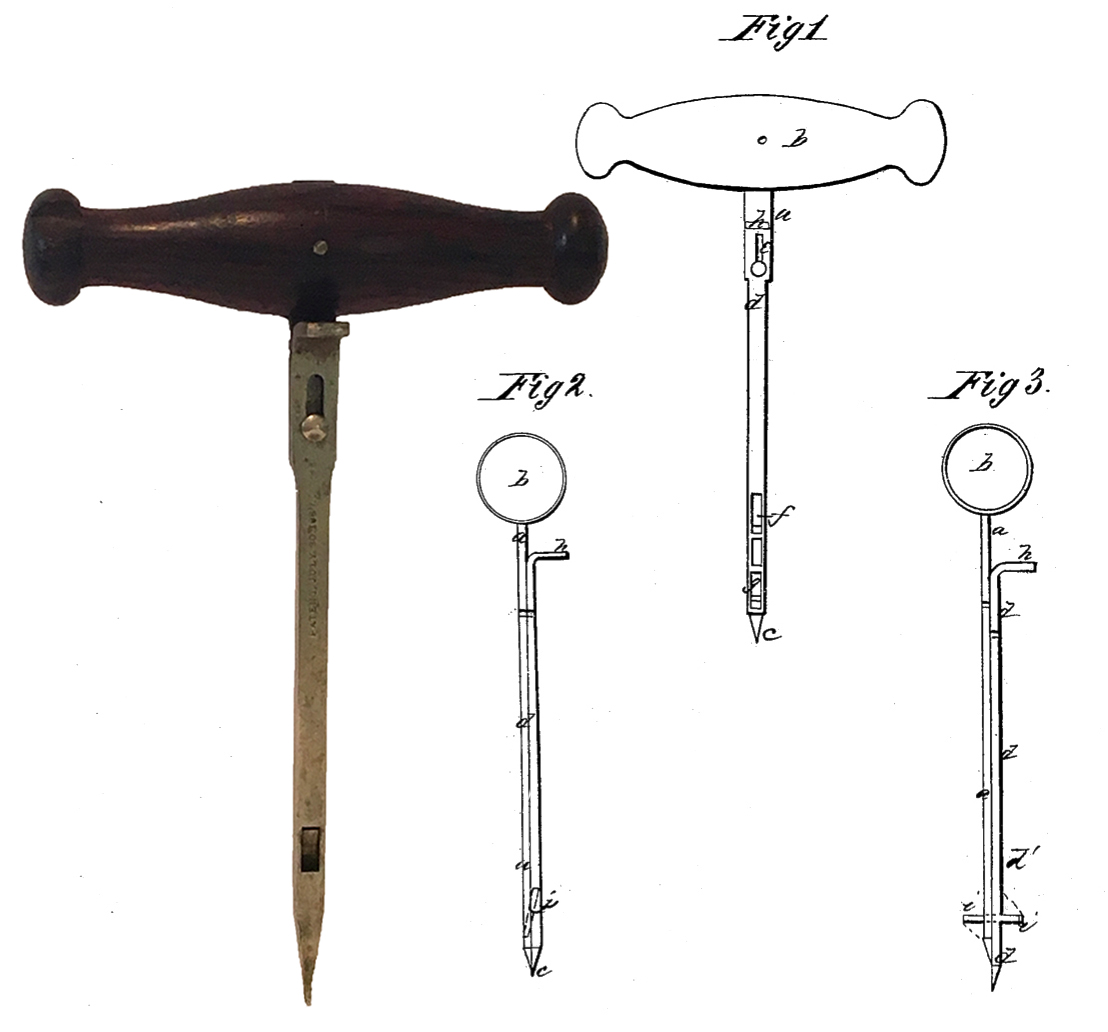 has been pushed beyond the bottom of the cork, when, on drawing up the cork-drawer, the friction of the cork on the sliding prong d causes it to descend, b which the swing-bar is placed in a right-angled position to the prongs, and the cork follows the instrument as it is drawn out of the bottle. The cork being drawn, it is easily disengaged from the prongs by sliding back the prong d by means of the thumb-piece and drawing it off, when the cork-drawer is again ready for use.
6. Richard Itaru Nakamura filed a patent application on January 9, 1947, for his Frame with Slidable Tool Bit. After a lengthy wait, his patent (#2,512,238) was finally approved on June 20, 1950. This one is marked "OLYMPIC, FINE STEEL TIN CUTTER." (see O'Leary, page 156).