Sue and I were married in August of 1993, and have enjoyed a myriad of adventures traipsing around the world; our days filled with laughter, usually followed by a couple glasses of wine.
For years, when our work life seemed overly stressful, or city life seemed a little gritty, we would say to each other, "let's chuck it all and move to Vinalhaven." And, in 2009 we did.
So, a decade ago we headed off to Vinalhaven; an island 14 miles off the coast of Maine where we had owned a vacation home for several years, and began to experience a new adventure. The island is truly a special place and we enjoy being part of this small and welcoming community.
This new adventure brought us some fantastic friends, a home that overlooks the harbor, and lots of kayaking, running, cycling, and being able to spend time together along with Philos Blake our pet Briard.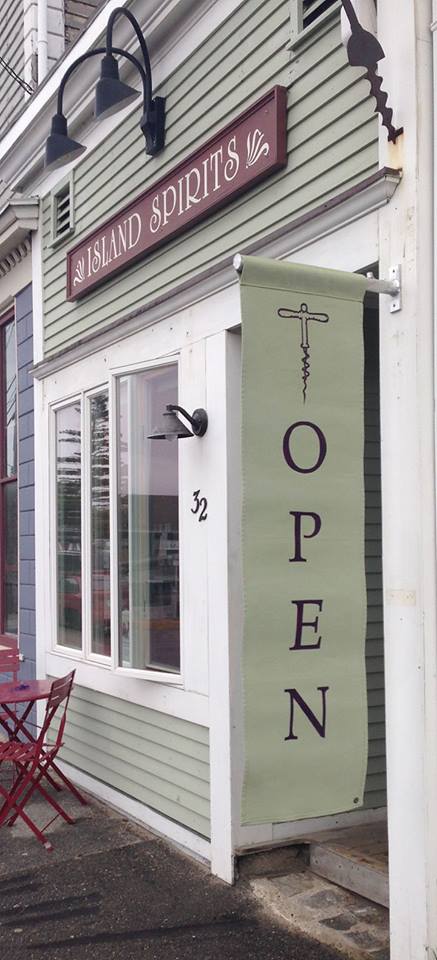 In 2015, we started yet another (ad)venture. This one also involving wine, as we became the owners of the wine shop on Vinalhaven. Island Spirits, is a small wine shop (12.5 X 30 feet) and is quite the hubbub of activity.
And, we love providing some fabulous wine, cheese, and beer to our year round and seasonal friends.
Somewhere along the way, we also became certified appraisers. Both of us are certified to appraise nationwide, and started yet another venture, Penobscot Bay Appraisals.
Our love of research and history seems to work in nice combination with providing valuations of one's estate, collection, or items that they cherish.
"And, how do corkscrews fit into all this...?"
Interestingly enough, the first antique corkscrews I ever purchased were acquired in Maine, nearly 20 years ago; my interest spurred by an article I was assigned to write about an antiques dealer in the Georgetown area of Washington, DC. His shop was filled with antique corkscrews, and I was fascinated. My few hours spent with the owner had me hooked. And, a new collection was about to start. Armed with a $5 limit per corkscrew, I started my quest. The limitation on price meant diligent hunting, and frequent early early mornings at flea markets. You would be amazed at what five bucks can get you however.
I still believe there are those hidden treasures out there, which keeps me looking. While my price limit has gone up (not by much), I still think the best, and most satisfying, way to build a collection is through the hunt. And, hunt I do (constantly)!
That said, corkscrews have provided us with another collection of sorts. The friends that we have met over the years who also collect corkscrews are as fascinating, and occasionally as twisted, as the treasured openers they covet. They are gracious, gregarious, and genuinely wonderful people who enjoy a good corkscrew story, good food, and great wine.